Zoè Gruni
Exhibition from 23 Octobre to 28 Novembre 2008
Curator : Enrico Pedrini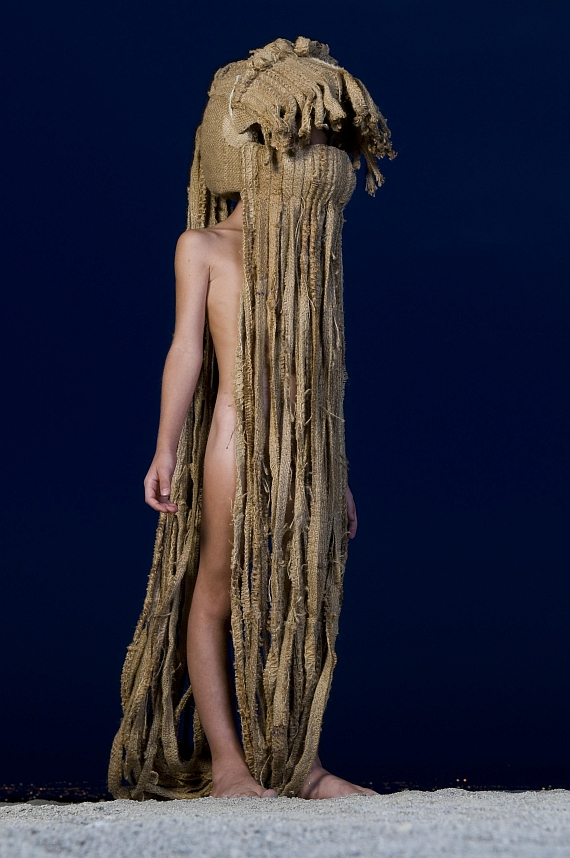 "Copricapo 1" 2008; imprimerie sur alluminium
Interview with Zoé Gruni:
Enrico Pedrini : It's not so much at human mind to envisage the analyse in detail of thought contents (which in Art we indicate as conceptual) but rather participate to life and thing's events. Putting on in the listening of things, the man expose him to hers more than he impose him. This come from research a new identity desire, of appurtenances in a territory and culture context search . By his vitality, an artist search therefore in resist, by his work, to a world which want to throw back him as presence and human riches. His mind will be then the place of trace's variety, of case, which co-exist while sharing. What are the reasons which have shoved you towards a work as yours?
Zoé Gruni : More than reasons, I can say that i answered emergency. I have started my artistic work during the adolescence, from a really instinctive manner, nearly brutal. It be certainly a question of reaction (probably unconsciousness) in the exuberant approval. My answer couldn't be an intimate cogitation on identity and on memory.
E.P. : Electonic's medias have with no doubt changed in depth the characteristics of a place or of his space. Whereas, they change the side' informative characteristics, medias re-models situation and social modalities, while minimizing place's value like safe systems of information. Consequently each person seem to play several role on different stages, giving to every public a different sight.

This exigency to express you by diverse languages, like performance, photography, objects and video, does it come to you from this aptitude for the multimedia ?
Z.G. :Multimediality of my work comes to me from the exigency of tell since several points of view, not only one, given active presence of production body. Then the different mediums serve, in various phases, to express the same thing. Drawings as the idea, sculpture as the maxtrix, performance as the action and, consequently, video as documentation's instrument and photography as last picture.
E.P. : Your work make me think in an event which made place in Toscane, during last centuries and that we called Veglia. Rustics meets from time to others in diverse farms where they gives life in ' convivial ' meetings in three phases : in the first part of the Veglia, participants disputed real and practical problems of their work ; the second part was a competition between those who arrived in make fun with the most intelligence and trick of divers village's habitant ; the third and last part of this meeting became a real competition between those who best decalimed poetry and diverse autors, as Dante, Alighieri, Petrarca, Bocaccio, etc. . .Then, it be question of a kind of interdisciplinary declamation's performance, rich in interaction. Your work appear me linked in this liberty multicultural spirit, which is a Toscane characteristic.
What are the points of contact between Veglia and your production's language ?
Z.G. :There is several points of contact, for example, the manual job and the choice of a poor or functional substance, the hemp, which offer infinite resources and that, as hog, we totally use. A material which comes from two dimensions to three, when he spouse the body's form, until becoming a real personality, sometimes recognizable ( bishop, warrior, spouse, judge…). Interchangeable characters that we endorse and which need to tell by different mean and languages. It's not an hazard if, following their own natural evolution, productions have became spectacles. It had become necessary to divide, exchange, participate.
In the spectacle "Entretiens avec la Pierre" (Roselle, Grosseto 2007) realised in a old abandoned quarry, the sculpture (brought back in music and theatre) played all surrounded by public (like in Metao) while an actress declaimed poetry.
E.P. : Your activity is really significative all right more by the attachment to your cultural roots than to nature or to body. Your physic engagement expressed him by an original expression every time recognizable, where numerous elements enter stage and interact.
Can you bring me a clarification regarding implements across which you formulate your pictures ?
Z.G.: Images is never totally clear for starting. She often leaves from an emotive implication; that it was a form, an atmosphere, an private vicissitude, an experience, a trip, a novel… My desire to communicate with others strike me to dissolve subjective images of my memory with the usual forms of collective memories. I experiment with body, I incorporate me to the image for after deliver her in space. It's the only moment where I have phantasm to succeed in putting a little of synthesis in my chaos.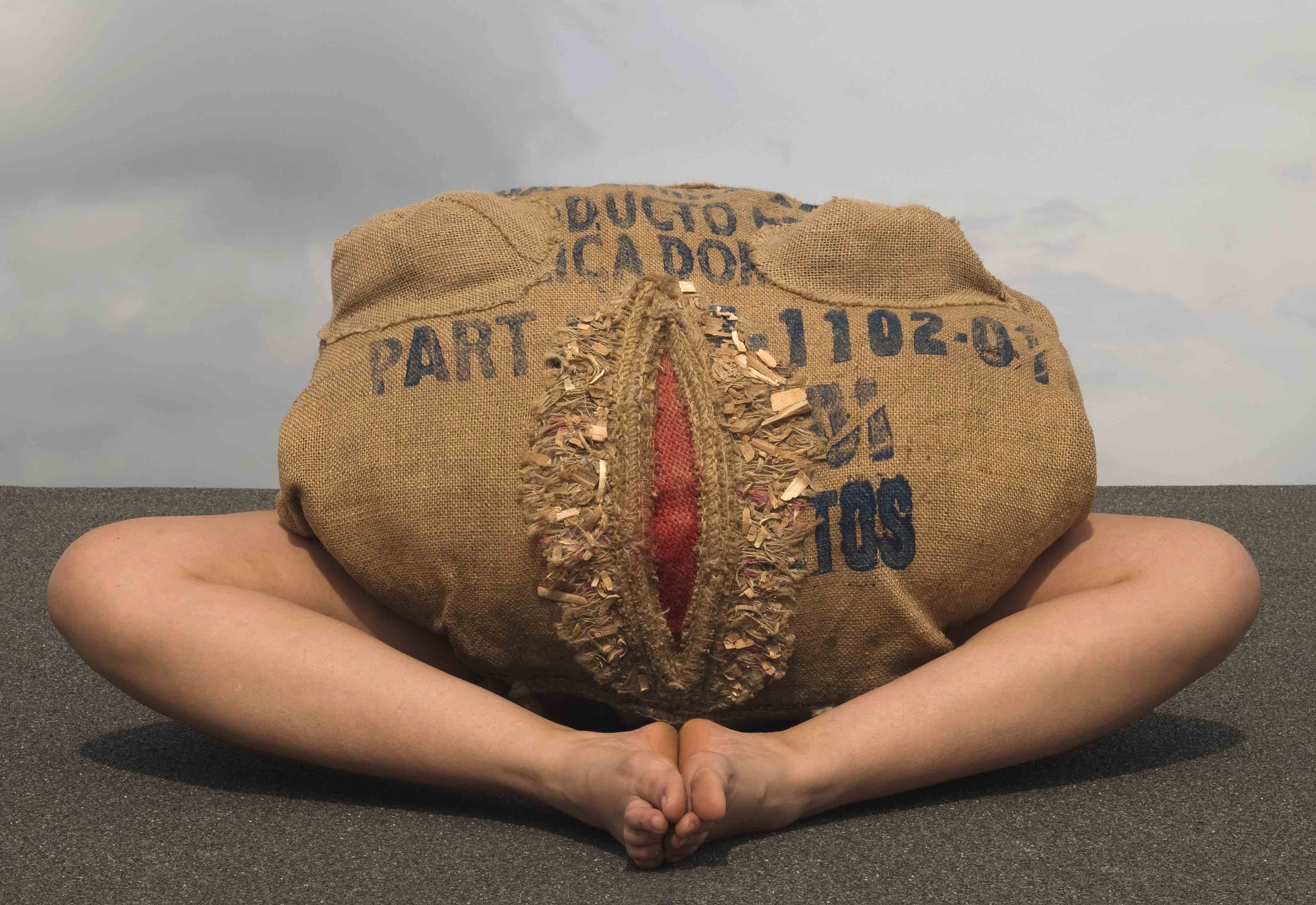 For more information or request for visual, contact us